27 September 2022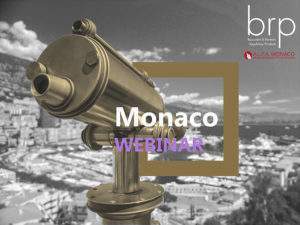 Monaco – New law on financial activities: how to interpret it in practice


Dear Client,
BRP Bizzozero & Partners SA and A.L.F.A. Monaco SAM are pleased to invite you to the webinar:
« MONACO – NEW LAW ON FINANCIAL ACTIVITIES: HOW TO INTERPRET IT IN PRACTICE »
Up-date New Law on Financial Activities
During our webinar that follows the one held on August 19, we will have the pleasure of dealing with many questions of interpretation relating to the new provisions of the law governing financial activities:
Content:
Among others, we will cover the following topics:
Territorial approach
The law refers to persons domiciled in Monaco
The law does not define the concept of client
Institutional clients
Lack of definition in the law
Exception for cross-border activities
Formal exception covering business relationships with institutional clients and authorised companies
Contacts through authorised companies
The law does not provide details on organizational duties
Legal limits to canvassing: banking law vs. investment services
Speakers:
Mireille Chauvet (Managing Partner and Founder – A.L.F.A. Monaco SAM)
Elizavetta Billiet (Senior Associate – A.L.F.A. Monaco SAM)
Patrick Genazzi (Founding Partner, CEO – BRP Bizzozero & Partners SA)
Aurélie Anciaux (Director – Head of the Legal Advisor Team – BRP Bizzozero & Partners SA)
Fee:
Free of charge
Information:
We remain at your disposal for any questions and thank you for your confidence.
Best regards,