21st June – 9:00 to 10:30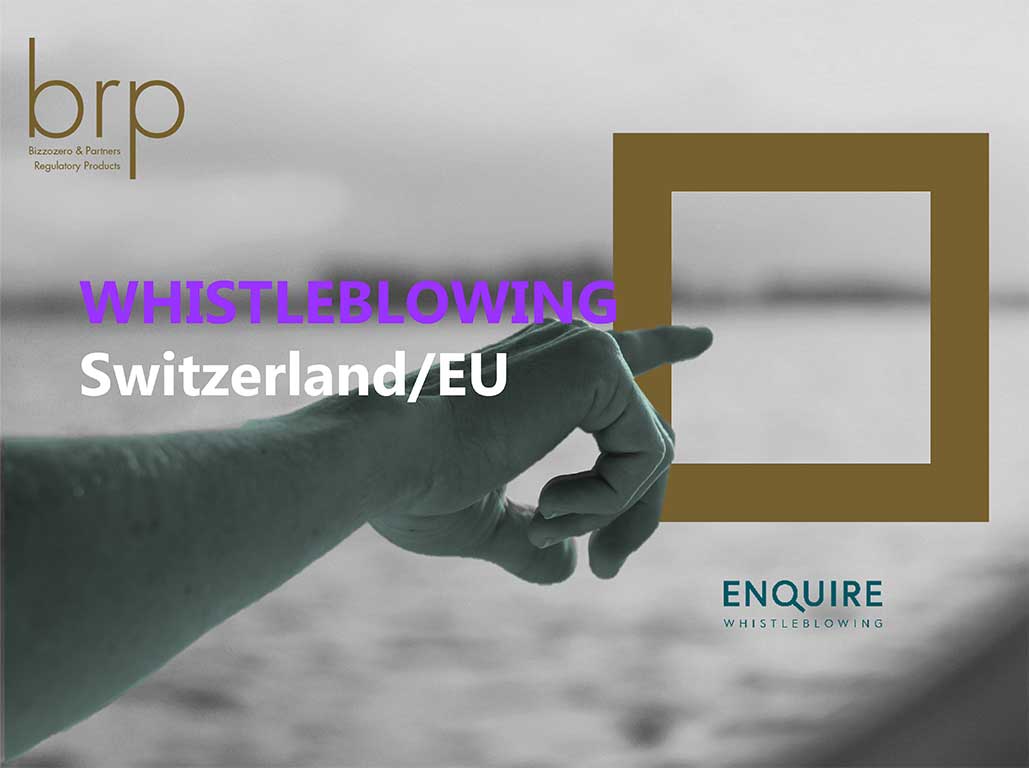 ENQUIRE Attorneys-at-Law, and BRP Bizzozero & Partners SA, Zurich,
are pleased to invite you to the webinar:
«WHISTLEBLOWING – TIME TO ACT»
(in English)
Only within an effective whistleblowing framework, employees will report the problems they see internally, and companies will be in a position to timely address these problems and take appropriate measures to avoid or mitigate financial and reputational risks and damages.
Join this webinar to learn more about the elements of an effective whistleblowing framework as well as the legal requirements and best practice to adequately implement and run it for your company.
Schedule:
> Introduction (BRP SA)
> Why is Whistleblowing important?
> Legal Requirements
> 6 Elements of the Framework
> Demonstration Online Reporting Platform
> Implementation Guide
> Conclusion (BRP SA)
Speakers:
> Dr. Claudia Fritsche – ENQUIRE Attorneys-at-Law (Zurich)
> Peter Braun – ENQUIRE Attorneys-at-Law (Zurich)
> Benjamin Kurmann – BRP Bizzozero & Partners (Zurich)
Registration fee:
This is a free webinar.
We remain at your disposal for further information: info@brpsa-com